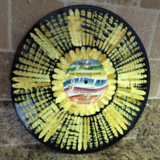 Tuscaloosa Craft Day!
Posted on June 2, 2015
HEY TUSCALOOSA!  
Join us Saturday, June 13 for one of both of these crafts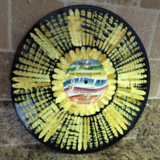 Kids Craft – Father's Day Record Frame – 10 – 11 a.m. FREE!!
Make Dad a gift he'll remember with this Record Frame perfect for a school picture or to  showcase your child's drawing.. We'll have all the supplies ready,  including a snack for the  kids! Parents, this is your chance to drop the kids off and enjoy an hour of kid-free shopping.  Class starts at 10 a.m. and while this class is FREE, we ask that you  sign up at our Tuscaloosa  location by Friday,  June 12.
*Ages 4 and up please.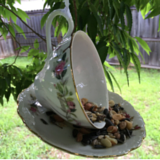 Adult Craft – Tea Cup Bird Feeder – 1 p.m. – 2 p.m. – $5.00
Whether you consider yourself a crafter or not, we'll walk you through each step to create this beautiful bird feeder. For $5.00, you'll get hands on instruction, all the supplies needed, and even bird seed so you can use your feeder as soon as you get back home. In order to make sure we have enough supplies for everyone, we ask that you sign up by Friday, June 12. You can pre-pay as well or pay when you come. Adults, this is your time to relax, have some fun and have a great addition to your house to take home! Please visit our Tuscaloosa location  and  register today!
SAVE 10%
TODAY
by signing up for our e-newsletter!