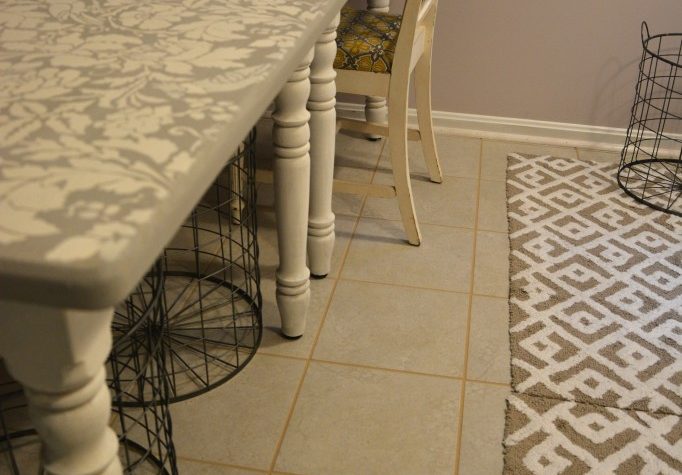 Thrifty Work Space
Posted on February 17, 2015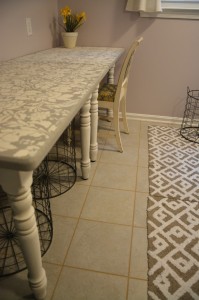 With more American's working from home, many American's are spending their days working in their living room, kitchen or even bedroom. This often leads to papers and electronic devices spread out around common areas of the home. Are you guilty?  Do you need a small desk for a tight space? Look no further than your local thrift store!
All it takes is an old kitchen table, a saw, some paint and a little bit of creativity to create a unique and efficient work area to fit any tight space.
Materials Needed:
Thrift store table
Saw
Sand paper
Primer
Wall paint in desired color
Paint brushes
Stencil (optional)
Acrylic paint (Optional)
First, use a saw to cut your table in half. For a tight area, cut the table long ways. If you have a little area to work with, you can cut it short ways. Sand the cut area to make sure there are no rough spots. Since this end will be attached to the wall, a rough sanding job is sufficient. If the table has a finish on it, make sure to sand it off.
You're new desk is now ready for priming and painting. Prime each side of the table and paint it your desired color once the primer has dried. (Tip: paint the legs a different color than the top to add uniqueness to your desk.) To add a bit of flare to your new piece, stencil a pattern on top using a stencil and sponge brush. Once you're happy with your desk and everything is dry, spray it with a clear sealant. This will protect your piece from scratches, stains and fading.
Once your new desk is dry, simply mount it on the wall as shown. And voila, you just turned a cheap thrift store table into one, or even 2, desks perfect for creating a work space in a tight area!
SAVE 10%
TODAY
by signing up for our e-newsletter!