Earth Day – Thrift Store Style
Posted on April 20, 2015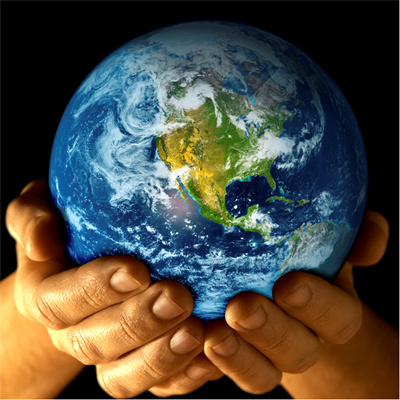 Since 1970, American's take time to celebrate Mother Nature and educate her citizens on how to take care of her so she'll live a long and happy life.  People take time to plant trees, clean rivers, and recycle paper and plastic items to lend a hand.  However, you don't need a day to help out Planet Earth! Every time you donate to a thrift store, you are keeping waste out of a landfill and helping Mother Nature stay young and vibrant!
How does America's Thrift Stores help keep our Earth clean?
Obvious Recycling – When you donate your gently used clothes and goods to us, those items come into our stores and stay out of the landfills!  Did you know that each year, 11.1 MILLION TONS of textiles (clothing) end up in landfills each year?*  And that's just clothing! Imagine how many tons of dishes, cooking items, shoes, toys, tapes, magazines, books and furniture fill up our landfills each and every year!
Not So Obvious Recycling – Most of our donations come in plastic bags and cardboard boxes. We recycle each and every box and bag we receive.  As a company, we want to make sure we do our part to keep things out of are landfills, and send those materials to a location where they are recycled and used again.
Even More Not So Obvious Recycling – You have an old holey, stained t shirt that you would never think anyone at a thrift store would take. We will!  We use everything we receive, even those items that look like a heard of elephants trampled them.  When we receive those low quality items, or have items that don't sell, we don't throw them out!  We bundle them up and sell them as "rags" to markets overseas that will take those items and reuse or repurpose them.
Very little that comes through our donation bins, trailers and centers is thrown away.  We find a way to recycle most everything we receive to make sure we don't leave a big footprint on Mother Earth.  So, next time you're looking at throwing away an article of clothing, a pan or book, donate those items to America's Thrift Stores.  Not only are we helping out the ministries that partner with us, we're helping out Mother Earth one donation at a time!
* USA Today, 2013
SAVE 10%
TODAY
by signing up for our e-newsletter!