Change of Seasons Calls for a Change of Wardrobe
Posted on March 14, 2019
A bit of good news: Spring is almost here!
It's hard to believe, I know–this Winter has been so wet and dreary that my husband and I started talking about building an ark in the backyard–but temperatures are about to rise, the birds are about to return, and that means it's time to give some thought to your Spring wardrobe.
Like every year, page after page of women's magazines will be devoted to Spring fashion. But–spoiler alert–a lot of Spring clothing is timeless. Look, I just saved you $5.99 on a magazine at the supermarket checkout.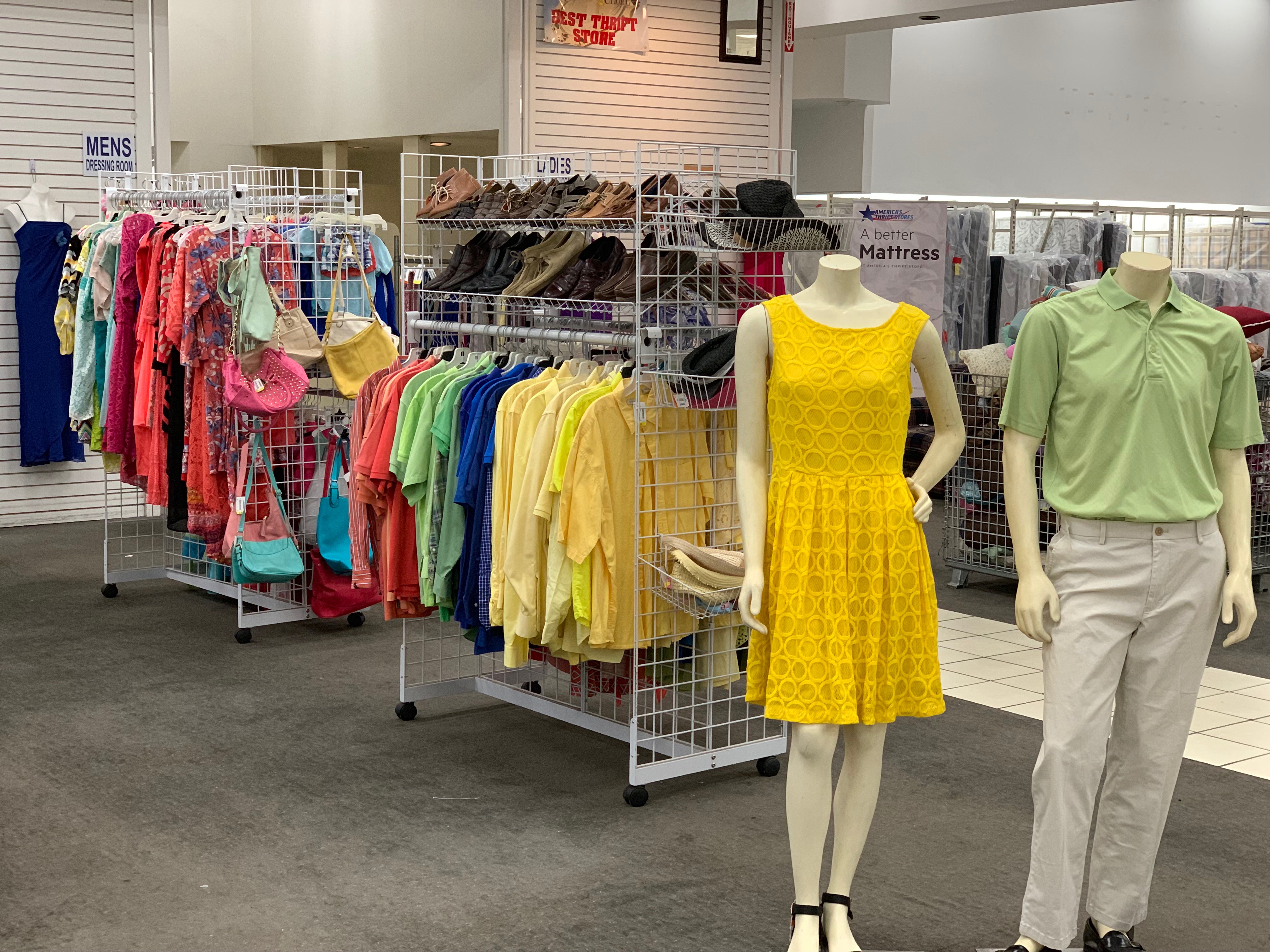 You don't have to break the bank to find excellent new fashions. Shop smart and thrifty, and you're likely to find a great combination of classic and trendy pieces with the chance to incorporate your own personal style.
Finding the right wardrobe for you
I live in the deep South, so bold florals are almost always a winner. With the wide range of temperatures on any given spring day, you should look for items that can transition from cool mornings to warm days and back to chilly evenings. Maxi skirts and dresses are always a good choice, and it's easy to layer over them with a light sweater or a cute blazer.
Another fun thing you can do? Accessorize.
A light Spring scarf, a floppy, oversized hat, or a chunky necklace can take you from basic to stunning with very little effort. Shoes are another great option for pumping up your spring style — look for cute wedges, espadrilles and strappy sandals, plus flats or basic tennis shoes for a more dressed-down look.
Shop for the rest of the family, too
You don't have to limit your inner fashionista to your own clothes: Pick up a few new items for the husband and kids, too.
Pastel polo shirts and comfortable chinos (long pants and shorts) will be a hit for the men and boys in your life. If your dudes are a little more adventurous, scope out seersucker items for a refined Southern look. Looking for your men to be a little more formal? Find a good quality blazer or light sports coat.
For your little girls, look for sundresses, smocked dresses and bubbles. Or if you have a tomboy, Bermuda shorts and T-shirts can be a good option!
Make thrifting a family activity
Thrifting for a new wardrobe can be a fun activity for the whole family; you can treat every trip as a 'dress-up' day and find what works best for each of you. And don't forget what "building a wardrobe" can really mean for you and your family members: it's about putting multiple pieces of clothing together that can be mixed and matched in a way that seems as fresh as the season.
And while you should be building a wardrobe with basics that can last for a few years–depending on how often you wear them–the nice thing is that you're not going to spend a small fortune on an item you'll only wear once or twice.
If you're looking for a piece that's trendy right now, well, you might not want to pay full price in case that trend is over quickly. Why pay retail when you don't have to? Shop THRIFT! The key is to look for quality items with the seams in good shape and made from quality materials that last longer.
P.S. It's highly likely that you've got something in your closet that might be perfect for someone else this Spring season. Donate your old or outgrown spring apparel to make room for new!
Written by Misty Matthews
SAVE 10%
TODAY
by signing up for our e-newsletter!