Back to School on a Budget
Posted on July 18, 2019
It's hard to believe summer's winding down already, but we're just a few weeks out from the start of school here in the Southeast. That means it's time for back-to-school shopping!
I've got two growing boys, both of whom will be in elementary school this year (first time in eight years with no day care bill!). If you have boys, you know they can be pretty rough on clothes, and they grow like weeds. That means I have to work at finding a balance between buying quality clothes that they won't immediately rip holes in while also not spending a ton of money on something they will only wear a few times before the sleeves are too short.
Here are a few pointers I've picked up in my years as a boy mom that I hope will be helpful for you if you're in the same boat:
Shop at the Thrift Store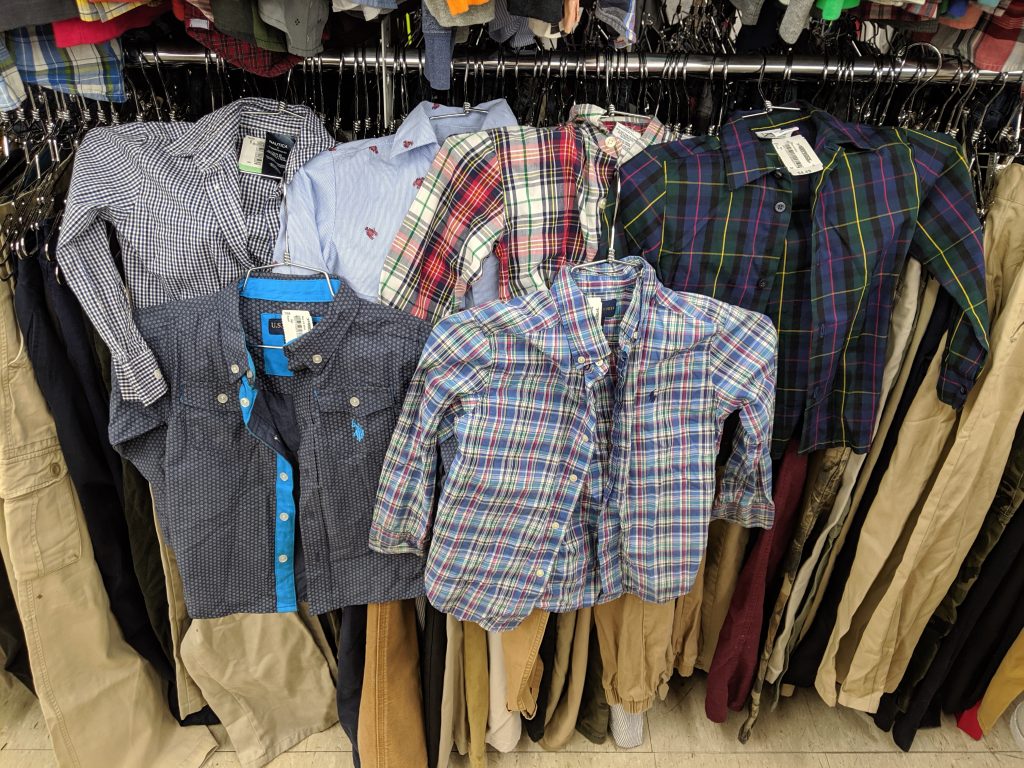 Particularly if you live in or near a larger city, you will likely have a ton of options. There are 5 America's Thrift Store locations in the Birmingham metro where I live!
If you haven't done a ton of thrift store shopping, you might think that folks only discard their ratty old junk, but this couldn't be further from the truth. In fact, I think some folks must be in the same boat we're in, because on my last trip to the thrift store, I found a lot of really nice stuff that looked almost brand new (and a few things that still had the tags).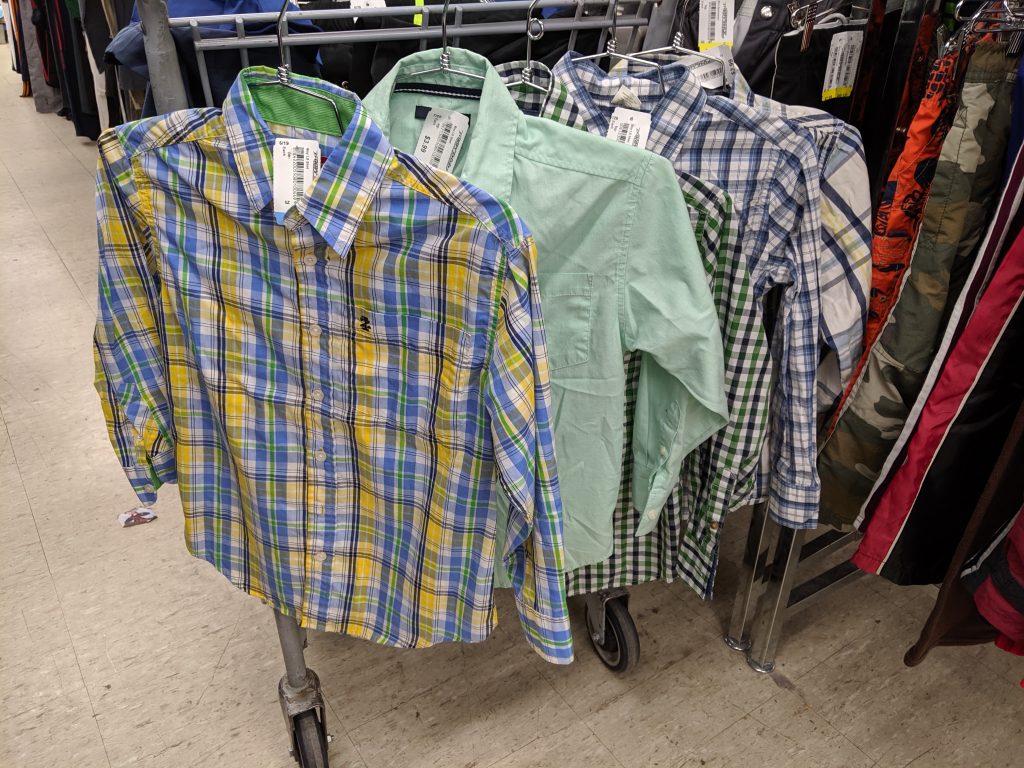 I'm talking Izod, Polo, Nautica — stuff that I honestly wouldn't buy new for my kids but that I will happily spend $3-5 on at the thrift shop so they can have a nice option for picture day or fall events that might require dressing a little more nicely. (Not that there's anything wrong with buying these things for your kids; it's just not in my budget!)
I was able to pick up a good portion of both my kids' fall wardrobes for right around $50 at America's Thrift Store Huffman location.
Take advantage of tax-free weekend — EVEN at the Thrift Store!
Did you know that items covered under your local tax-free weekend are also tax-free at the thrift store? This honestly kind of blew my mind!
Tax-free weekend is coming up July 19-21 in Alabama, so it's a great time to stock up on clothes and other back-to-school supplies for a little less. It may not seem like a lot, but it definitely adds up.
Tennessee July 26 – 28
Mississippi July 26 – 27
Georgia – Exempt
Louisiana – Exempt
You can find out when your state's sales tax holiday is here.
Know what your kids will wear and what they won't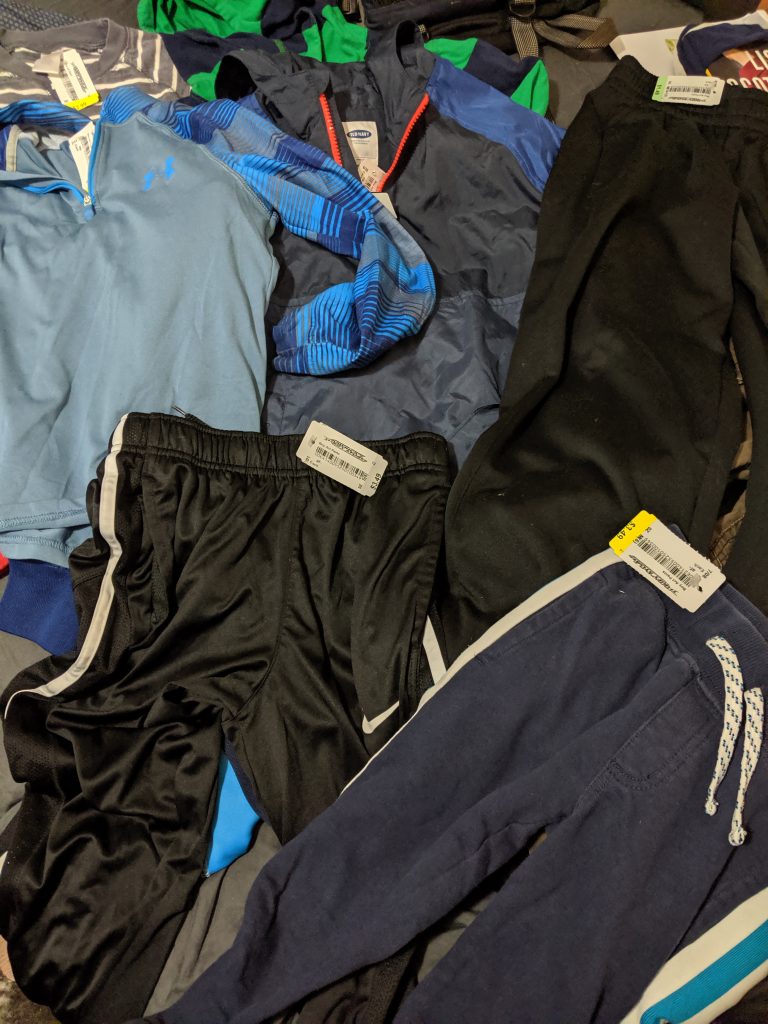 There are few things more frustrating than popping the tags off a brand new clothing item only to have your child turn their nose up and refuse to wear it.
But I've found there's usually a reason my kids don't want to wear certain things. Last year, I found that Noah, my 8-year-old, didn't want to wear jeans any more. I was absolutely baffled by this until we had a conversation. It turned out they were hard to move around in during P.E. and recess — and some of the kids in his class were making fun of him as a result.
In previous years, jeans have been a staple of his wardrobe, but this year, I'm not bothering to spend money on them. Instead, I looked for athletic shorts and pants that would be more comfortable plus a few sturdy pairs of cargos and corduroy pants that are less stiff than denim.
For Spenser, my 4-year-old, the one specific thing I kept in mind was finding pants he could put on by himself. That meant I could easily cross pants with buttons off the list.
Don't stress!
Figure out your budget, figure out what you need and stick to it. Back-to-School shopping can feel overwhelming if you let it, but it can also be fun!
By Misty Matthews
SAVE 10%
TODAY
by signing up for our e-newsletter!