Dalton's Make-A-Wish Story
Dalton, a 10-year-old boy from DeKalb County, Alabama, was referred to Make-A-Wish Alabama because of his battle with leukemia. The warm and sunny weather in Alabama would make anyone want to spend all day outside. Dalton's family lives on a large farm out in rural Alabama, and like lots of 10-year-old boys, he spends much of his time running around their property—joined by his dogs and his pot-bellied pig.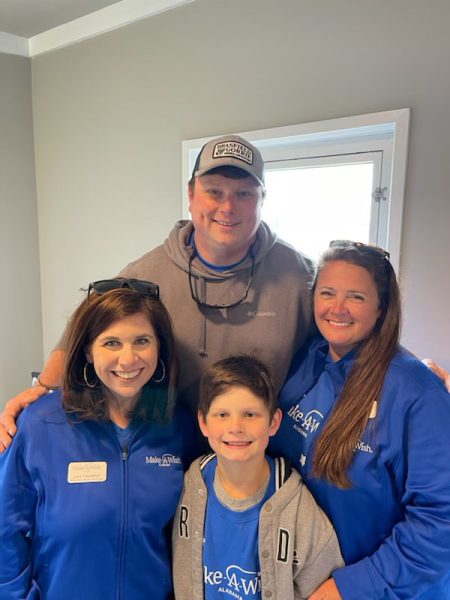 Mask took on the role of Project Manager for this wish, which means he coordinated and oversaw the creation and completion of Dalton's treehouse. Mask and the team he recruited went over and above to make sure Dalton's wish was exactly what he dreamed of. Dalton's wish has been a community effort through and through. More than a dozen different companies and vendors came out to donate labor, time, and supplies. After brainstorming with Dalton about what exactly he wanted his treehouse to include, Mask brought in local architects, subcontractors, and vendors to help Dalton's design become a reality. Many of these contractors spent their summer weekends working on the treehouse in the Alabama heat. Mask and his team spent five weekends in a row driving back and forth to the family farm, staying in hotels, and donating time and labor. A community effort through and through, Dalton's wish was granted with his friends, family, and neighbors there to watch.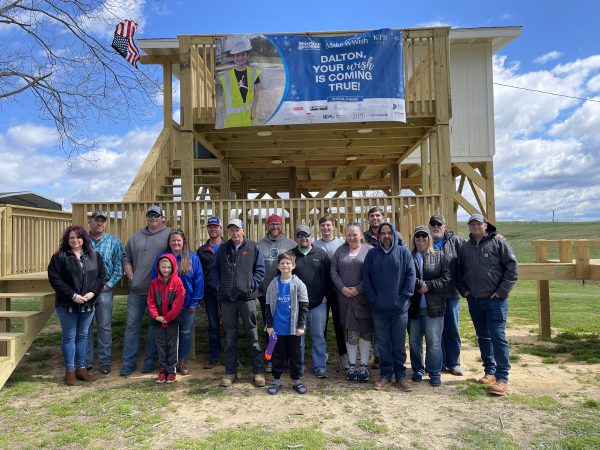 Dalton had originally talked about a to-go wish, but once COVID-19 put that on hold, he decided there was something he'd enjoy even more: a treehouse! Dalton's wish to have a treehouse in his own backyard was not only about getting to spend time outdoors—it was about having a place of his own to imagine, explore, play, and reclaim some of the magic of childhood that was taken from him by his illness. When Tyler Mask, a Make-A-Wish Alabama volunteer, and Regional Council Member, heard about Dalton's wish, he jumped at the chance to take on the job. A project manager with a local construction firm, this was the second wish Mask had taken on. After his first experience with Make-A-Wish Alabama, Mask knew it was something he wanted to be a part of. "It was a powerful moment for me, personally, and I thought to myself, I've got to do more of this. I've been very blessed in my life to be where I am and to do what I do. I personally feel like it's my duty to give back, and part of my servant's heart is trying to help people, especially young people, who are sick," said Mask.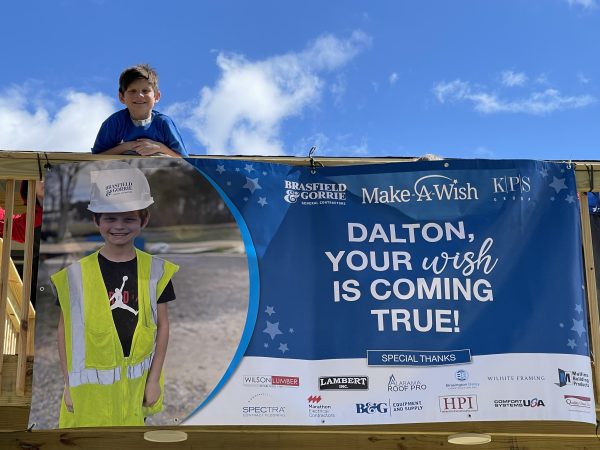 "Volunteering with Make-A-Wish Alabama has been the most rewarding community outreach I've participated in," said Mask. "I wanted to do something tangible in the community. The camaraderie has been incredible as we worked alongside our trade contractor partners, using our professional skills to make a difference in Dalton's life. I believe in living according to the Golden Rule, and it is an honor to live out my faith for the benefit of others." Tyler Mask and Dalton came to speak at our annual Volunteer Summit on Saturday, August 27, 2022. This annual event invites current and new volunteers to come together with the Make-A-Wish Alabama staff to learn and collaborate. At the Summit, there is volunteer recognition, chapter updates, training for new volunteers, as well as a mission moment featuring Mask and Dalton. Not only will attendees get to hear the story of Dalton's wish being granted, but volunteers across the state will also get to see the amazing collaboration with Make-A-Wish Alabama and the community.