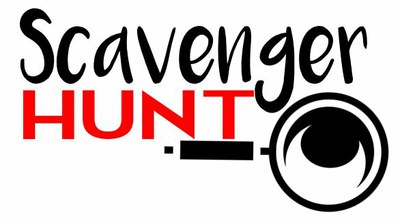 Thrift Store Summer Scavenger Hunt
Posted on June 22, 2018
With the heat rising, as well as the kids' boredom threshold, parents need something indoors to keep them active and me air conditioned.  So, after visiting all the indoor activity places in town you need something else to occupy their time.
Solution: A Thrift Store Scavenger Hunt!
1. Print this list (found on projectophile.net) or make your own. Make sure you print enough copies for each team or person playing. You can do this with one person or even twenty; divide in teams or every man for themselves.
2. Visit America's Thrift Stores (Alabaster is one of the largest locations and has the best selection for this activity) but any of their store locations would do. Make sure you have everyone meet at the front so you can go over the rules:
Time limit?
Is there anything off limits? Can they ask for help?
Where to meet when time is up?
3. And off they go.  You can of course play, or spend some time looking at clothing, knick knacks and accessories.  Or check out the books and find a chair to read while they play.  Summer is for relaxing, after all!
Also, if your family or friends participate in a scavenger hunt in one of our stores, send us pics (marketing@americasthrift.com or tag us on Facebook or Instagram (/americasthrift.com)!  We'd love to see what you find.  We may even share your findings!
SAVE 10%
TODAY
by signing up for our e-newsletter!