Score on Spooktacular Decor
Posted on October 29, 2018
One of th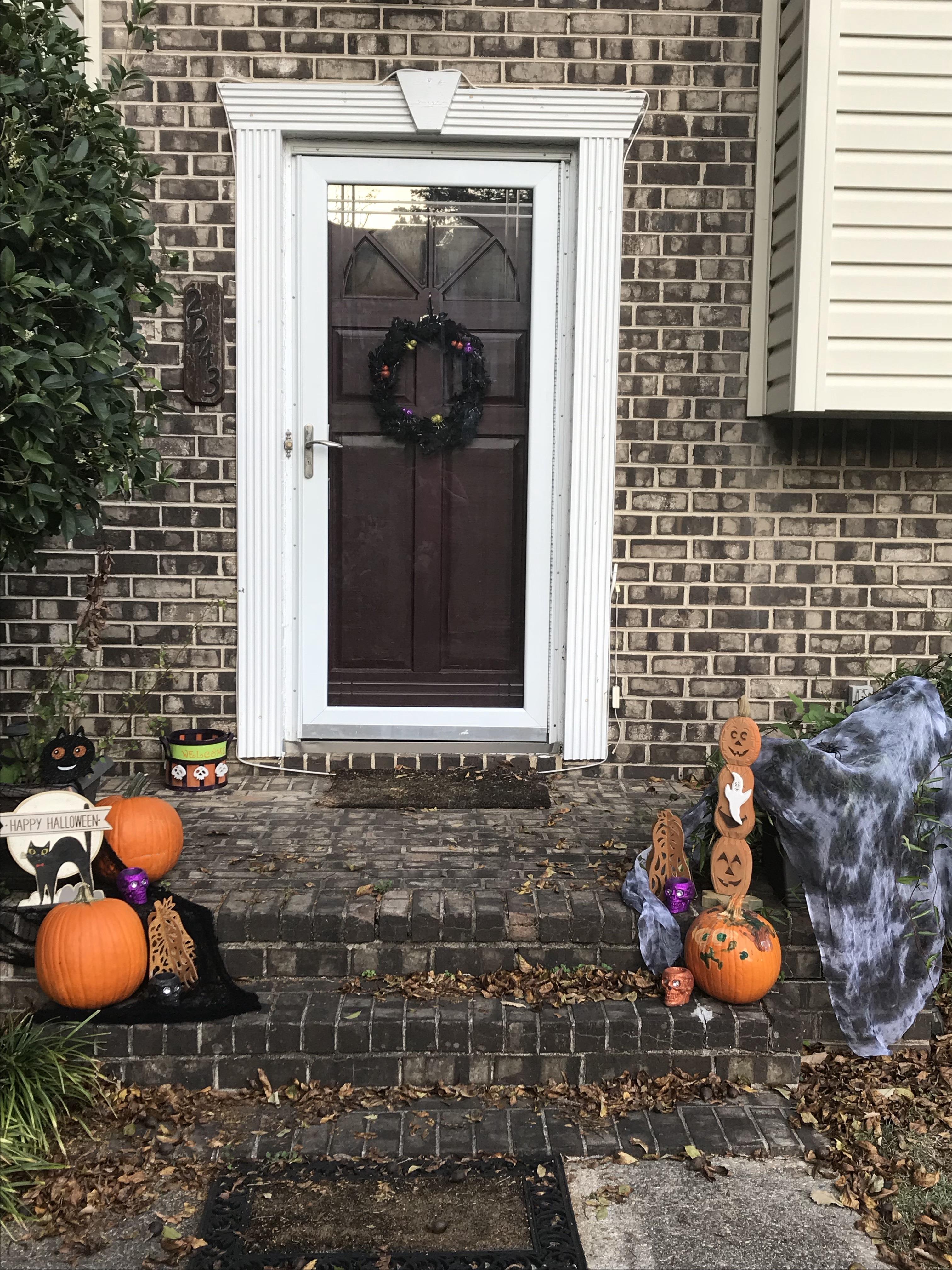 e things I love about my neighborhood is that everyone decorates for Halloween.
We're not just talking a wreath and some pumpkins here. There are inflatables, skeletons, gigantic homemade spiderwebs and even a full-blown haunted house–literally inside someone's house.
I've always loved Christmas decorations, but it had never occurred to me that I could have the same amount of fun with my Halloween decor until I moved to Bluff Park. We had just moved into our new home last Halloween,so there wasn't much time, but this year I was ready to jump in with some SPOOKY spirit.
I suspect it will take me years to get to the level of some of the folks in our neighborhood, because unfortunately I can't spend 100's of dollars on inflatables and lights. But I have started a nice collection of items that I really like and that I can build on!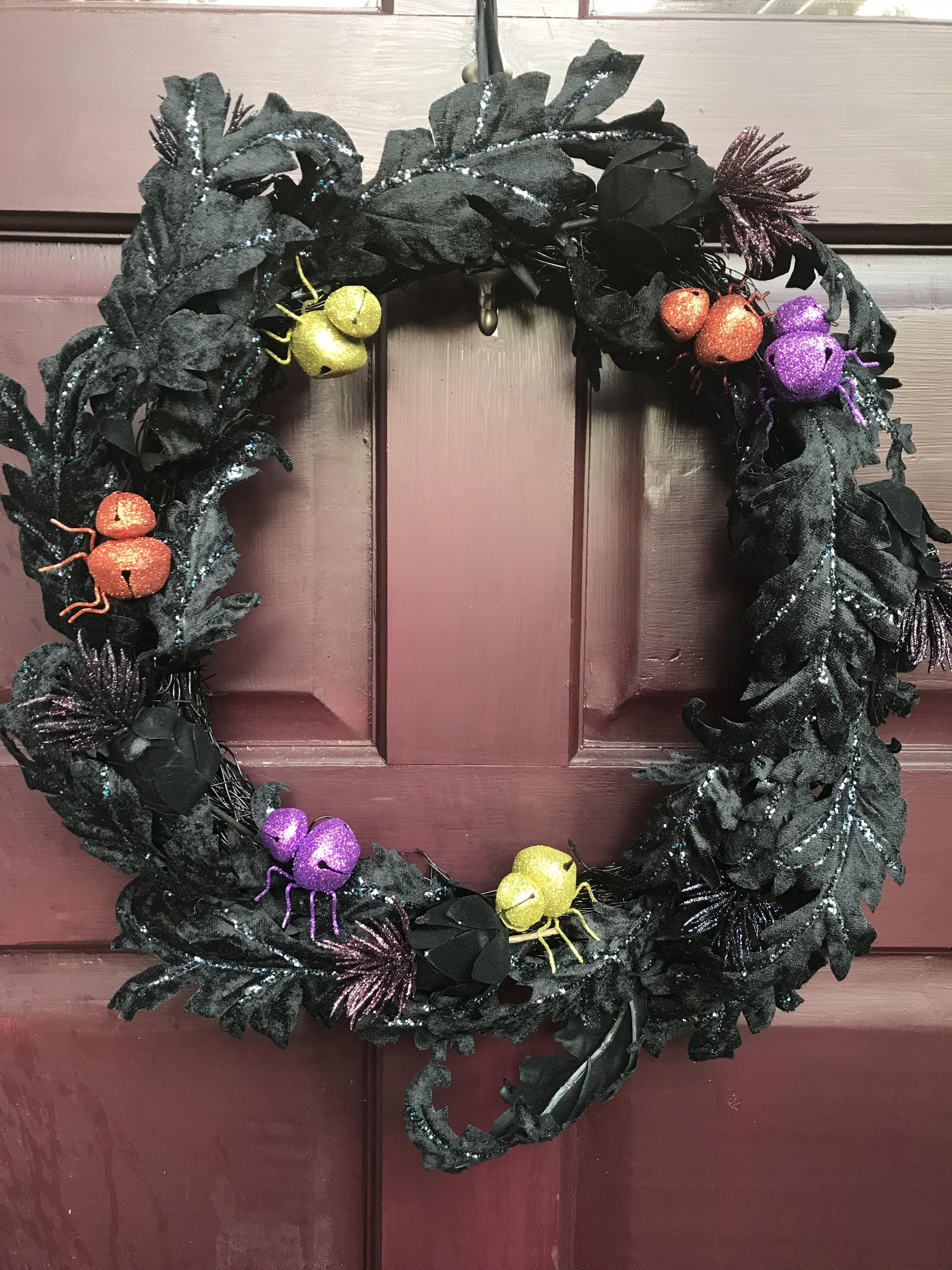 One of my favorite ways to find funky (and sometimes unexpected) items is hitting up the thrift store. This year, I spent about 30 minutes at a America's Thrift Store's Huffman location and I found a couple of sparkly skull tealight holders, jingly spider bells to decorate a wreath, a cute new basket to hold candy for our trick-or-treaters, a spooky cat-and-bat wind chime, some sparkly pumpkins, and a wooden jack-o-lantern statue all for just $15!
Another great way to save on seasonal items is to hit the thrift store or local retailers the day after the holiday. I've found a lot of items (including the great black wreath pictured) for up to 90% off the original price. With a little planning ahead, you can be better prepared for next year!
I bought several items last year after Halloween including a few festive pumpkins, so when I combined those with my thrift store treasures it made for a pretty cute little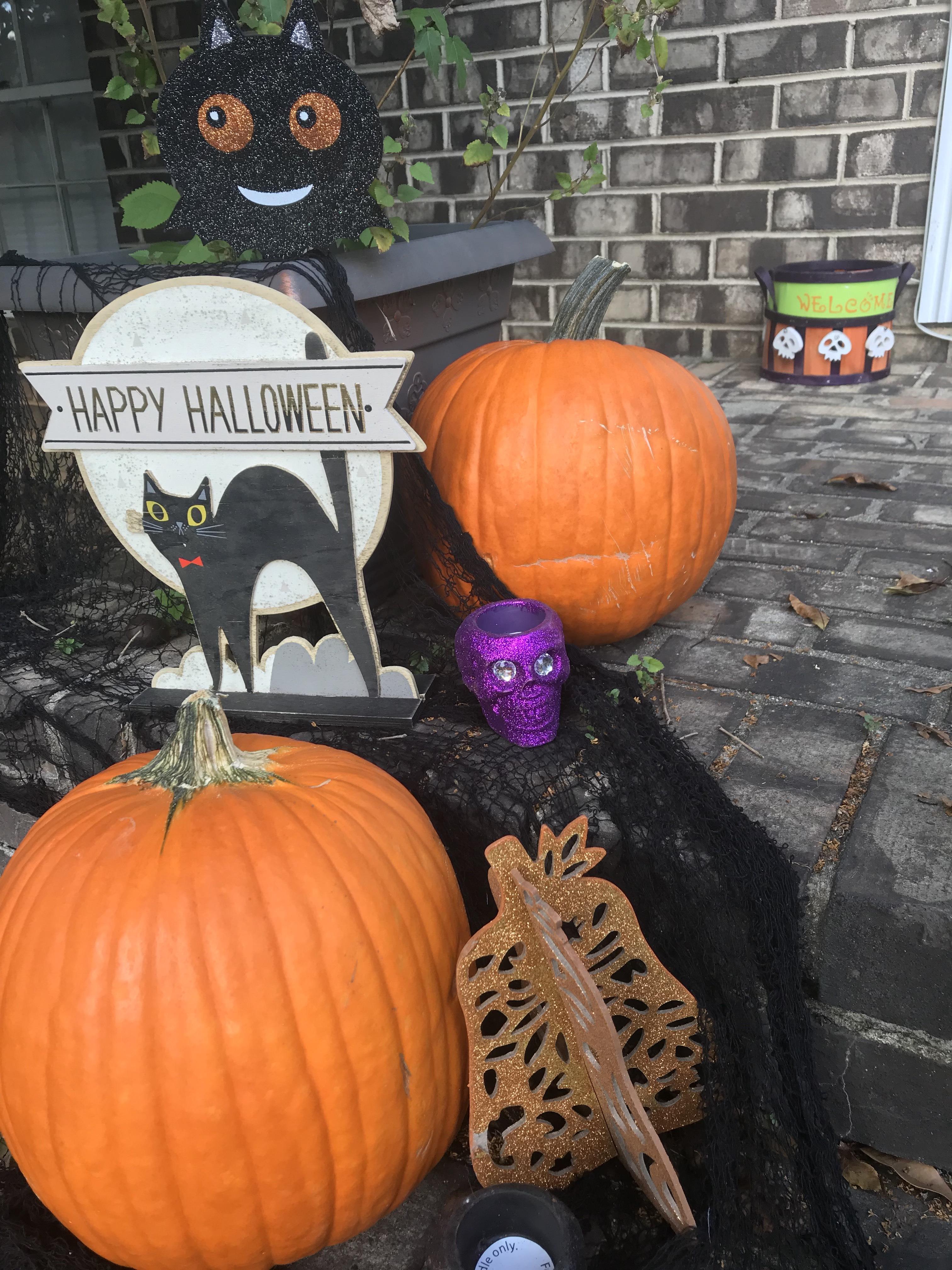 front stoop display that wasn't overly expensive and didn't take tons of time to put together!
Halloween decorations are fun, they make me happy, and my kids love them, and they let me tap into my creative side! What fun things is your family doing to celebrate this Halloween?
Written by Misty Mathews
SAVE 10%
TODAY
by signing up for our e-newsletter!