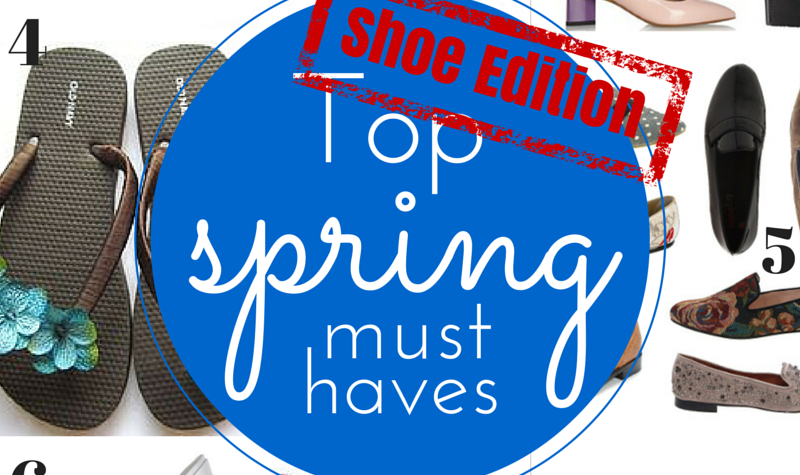 Must Have Spring Looks- Shoe Edition
Posted on April 7, 2015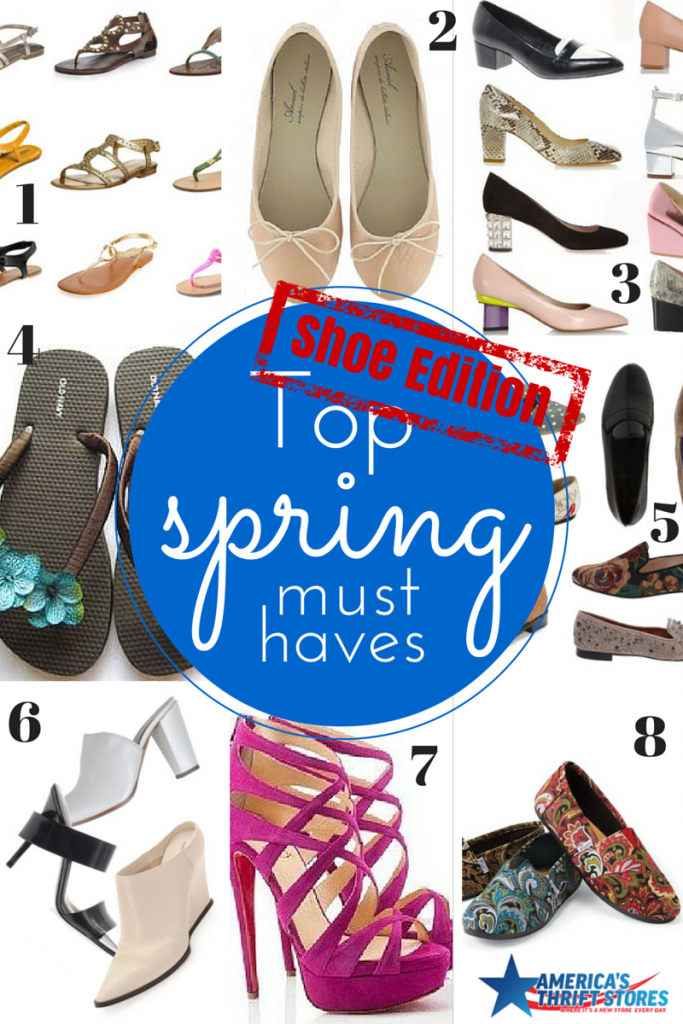 We've tackled the must have spring wardrobe, but what better way to complete your look than these must have spring shoes!
1. Sandals – Remember your first pair of sandals as a kid and how great it was to run around in them?  The fun continues today with these comfortable and stylish look.  From gladiator to the simple thong, you can't go wrong with this airy look.
2. Ballet Flats – Elegant and classy, these are a staple in any wardrobe.  Perfect for work or the weekend, these comfortable shoes will never out out of style!
3. Block Heels – The contrast between the heel and the shoe itself adds interest with this look.  Bonus – the bigger heel adds more stability helping your ankles out.  This is a great work look without the pain from wearing heels all day.
4. Flip Flops – We are in the South, right?  Flip flops will always be in our closet!  But, dress up those old flip flops with some flowers or gems.  Also, wider bands with patterns add your own personality to any look.
5. Loafers – They're not just for your grandmother anymore! Perfect for work or with a pair of shorts on the dock, they come in all shades and patterns.
6. Mules – These slip on heels are great to throw on while running out the door.  From peep toes to double-banded, find a great neutral pair that will go great with any outfit.
7. Stiletto Sandals – Yes, even the spring needs a little sass with it!  These heels show off a great pedicure and make your legs and butt look great!  Date night, anyone?
8. Slip-On Canvas Shoes – These have been around for a while. (Remember Keds?) But they've made their way into the modern time with the addition of patterns and subtraction of shoe laces. Make sure you have a pair (or two) to throw on whether you're running to the store or lake.
The best part about each of these different looks is that you can find them all for less in one of our locations.  Stay in style this spring while saving money for spring carnivals and beach trips.  We restock our shelves hourly and those must haves don't stay there long!  Hurry in today, and often, for the best selection of merchandise we have to offer!
What spring shoe must-have is your favorite?  Let us know on our Facebook page and we might use your comment in an upcoming post!
SAVE 10%
TODAY
by signing up for our e-newsletter!