Halloween Costume Idea – Inside Out
Posted on September 21, 2015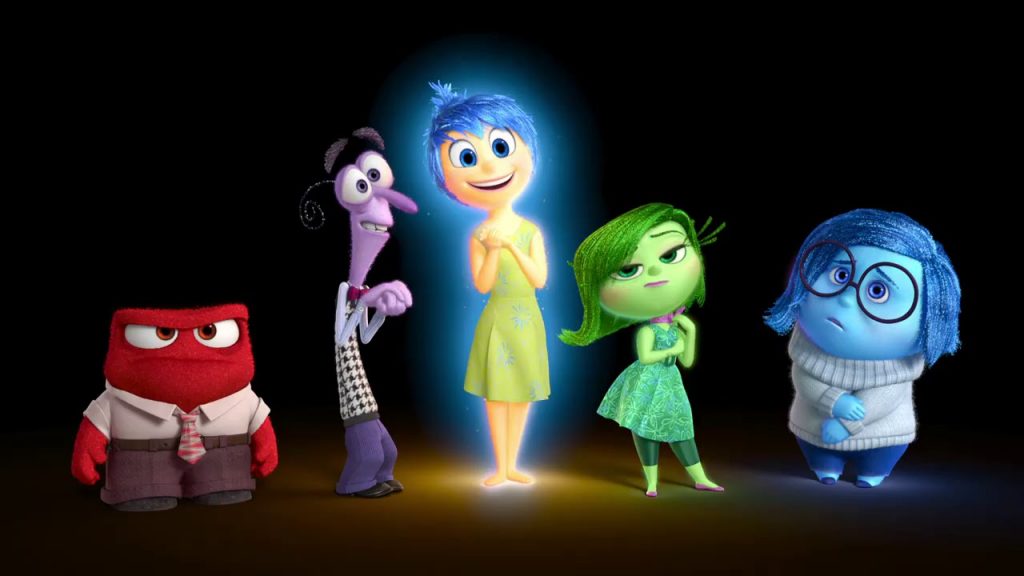 How are you feeling this Halloween?  Are you filled with JOY?  Maybe you have a little ANGER.  Or perhaps you have a little SADNESS in your heart.  You could even be DISGUSTed or FEARful of all the expensive Halloween costumes out now.  Well, whatever your emotion, you can easily represent your favorite character form Disney/Pixar's Inside Out with just a few items from your favorite thrift store.   Here's a quick checklist of items you'll need:
JOY:

Green dress
Yellow ballet flats
Blue pixie wig
DISGUST:
Teal dress
Green leggings
Purple flats
Short purple scarf
Green wig
Green eyelashes
SADNESS:
White turtleneck sweater
Skinny jeans
Blue flats
Blue wig
Glasses
FEAR
Purple long-sleeve button-down shirt
Black and white vest (hounds tooth or diamond checked)
Jeans
Loafers
Red bow tie
Thick eyebrows
ANGER:
White button-down shirt
Red-striped tie
Khakis
Belt
Optional – flame wig
So, go ahead and show them how you feel.  Everyone knows you should wear your emotions AS your Halloween costume!
Make sure you're original this Halloween!  Check out these costume ideas.
SAVE 10%
TODAY
by signing up for our e-newsletter!