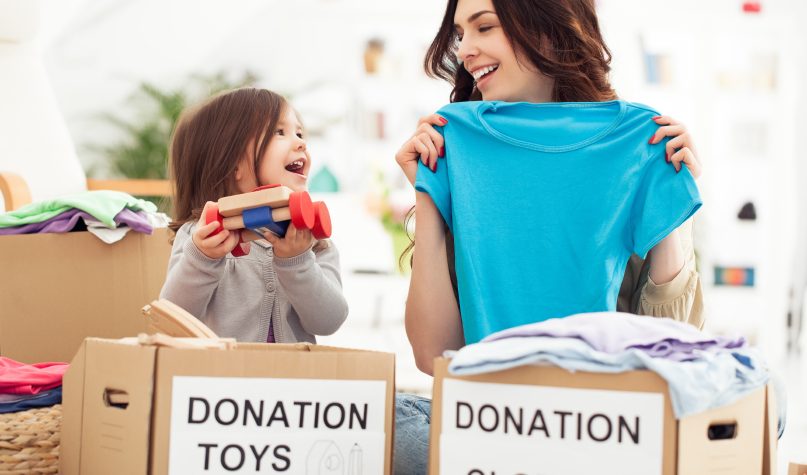 Get the Kids in on the Act
Posted on May 29, 2018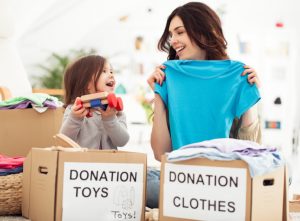 It's summer and it's just a matter of time before your kids say the "b" word— Bored. Give them a project that will keep them from being "bored" and help you organize the house as well as teach them a valuable lesson about giving to those in need. Here's some tips on how to get your little one to help fill their donation box with gently used toys and clothing:
1. Your turn to ask the questions While they're beginning to tackle their room, ask them these questions:
 •   Did you know you had this?
 •   When was the last time you played with this?
If the answers are no and more than 6 months ago, encourage them to place it in the donations pile.
2. Make it a game – It's a fact. Games are more fun than cleaning and organizing. Why not make it a game? Ask your child how quickly they can fill the box? Or let them compete against you! See who can fill it the fastest. Winner gets ice cream!
3. Be a part of the action – Let them see you donate.  The old adage "Monkey see, Monkey do" is true.  Kids who have seen their parents donate often grow up giving back themselves.  Once you've finished gathering your donation, make sure you take the kids with you to the donation box, trailer or one of our stores. As always, if you don't want to pack your car, we'll come pick it up for FREE. Call us at 1-800-964-4567 (Georgia residents 1-844-411-2462) or request a pick up online.  Let your kids watch the big ruck come and take your donations away.  Now, they've seen the process from start to finish.
SAVE 10%
TODAY
by signing up for our e-newsletter!