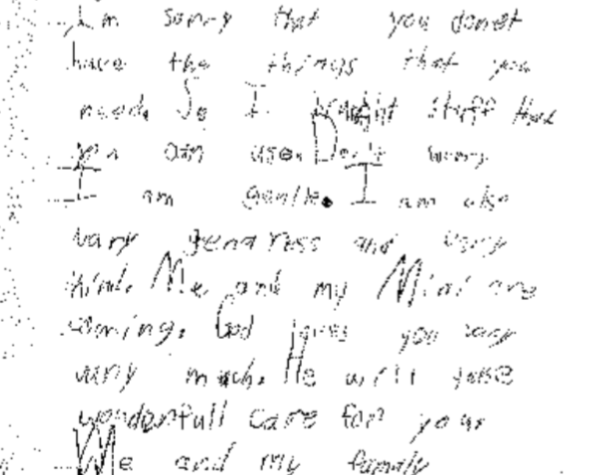 Donation Letter
Posted on March 19, 2015
We received the sweetest letter in a donation today:
"Dear Homeless and pore, I'm sorry that you done't have the things that you need. So I brought stuff that you can use. Don't worry I am gentle. I am also vary genaress and vary kind. Me and my Mimi are coming. God loves you vary vary much. He will take wonderful care for you. Me and my family will pray for you."
We love receiving sweet notes like this!  Don't worry, your donation will definitely go help lots of people!
SAVE 10%
TODAY
by signing up for our e-newsletter!