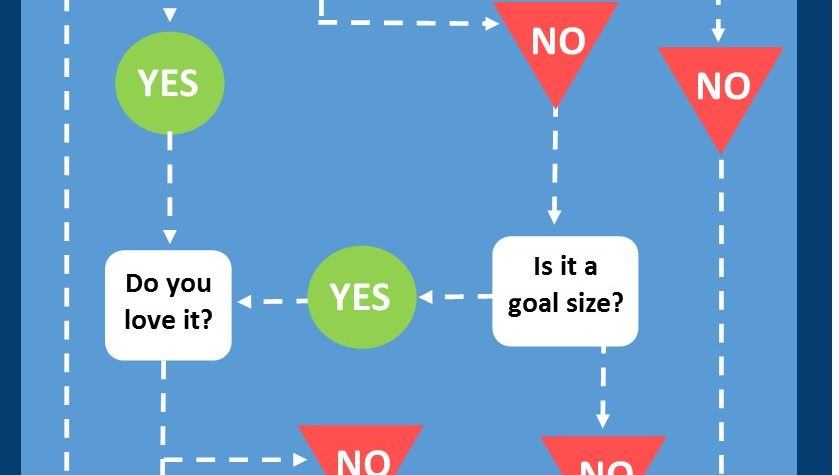 Cleaning out the Closet
Posted on March 28, 2017
As the seasons change, so does our wardrobe!  Since spring is FINALLY here, it's time to put away those heavy sweaters and coats and get the short sleeves and sandals out and ready for action! The changing of seasons is the perfect time to clean out the closets and make room for all the new styles that will be coming out for spring and summer.  But, how can you decide whether or not to keep that favorite shirt?  Or even that pair of jeans that must have shrunk since last season? Here's a helpful chart that will help you figure out what to keep and what to DONATE: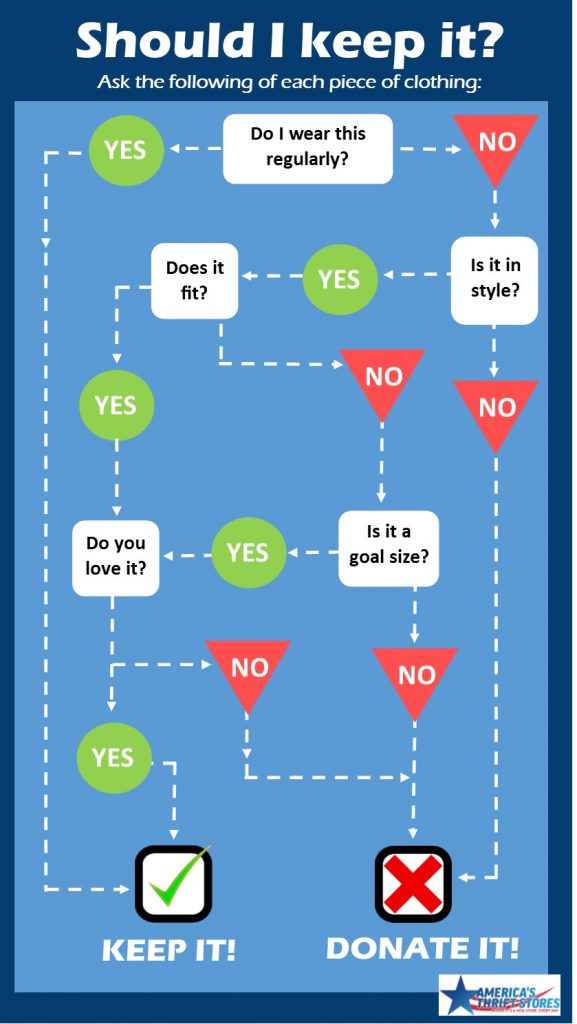 Don't you wish everything in life was that easy?
Once you have restored order in your closet, gather your bags and boxes of gently used or unwanted clothing, shoes and household goods (like pots & pans, plates, vases, old sports equipment) and call us at 1-800-964-4567 to schedule a FREE home pick-up or bring them to one of our local local Donation Drives (every person who donates 2 boxes or large bags of gently used items will receive a special discount coupon good for one week only).
SAVE 10%
TODAY
by signing up for our e-newsletter!